Marco Prieto
Marco Prieto first started to paint as a young child, but it was not until he was twelve that he realized he wanted to be an artist. He graduated in Fine Art from Madrid's Complutense University in 2014. That same year, he began to work on personal art projects at Espacio PROA, an art studio shared with other artists of his generation. He has also curated exhibitions and worked on stage design and theatre props and costumes.
He uses painting to explore the issue of artists' hegemonic identities, replacing the personal gesture of a brushstroke with the primitive, violent, crosscutting human gesture of a blow. Marco transcends romantic relations with portraits by radicalizing and transposing these relations to a war zone. By bringing violence and its ensuing unpredictability to painting, he smashes through the confines of the specific, pushing back the boundaries and questioning personalization and control as means of identification. He seeks the powerful presence that underlies individualistic maelstroms, one which appeals essentially to the spectator's human condition.
Marco Prieto participated in artistic residencies at Art House Holland (Holland, 2019), Espacio Matrioska (Galicia, 2015) or A Quemarropa (Alicante, 2015). Prieto carried individual exhibitions in cities such as Cádiz and Madrid, and has exhibited collectively in countries such as the Netherlands, Cuba or Italy. In the sector of set design and audiovisual direction, Prieto has participated in projects such as "Punk Rock" (2014), "Mar & Genes" (2016) or "La fundación" (2017), among others.
X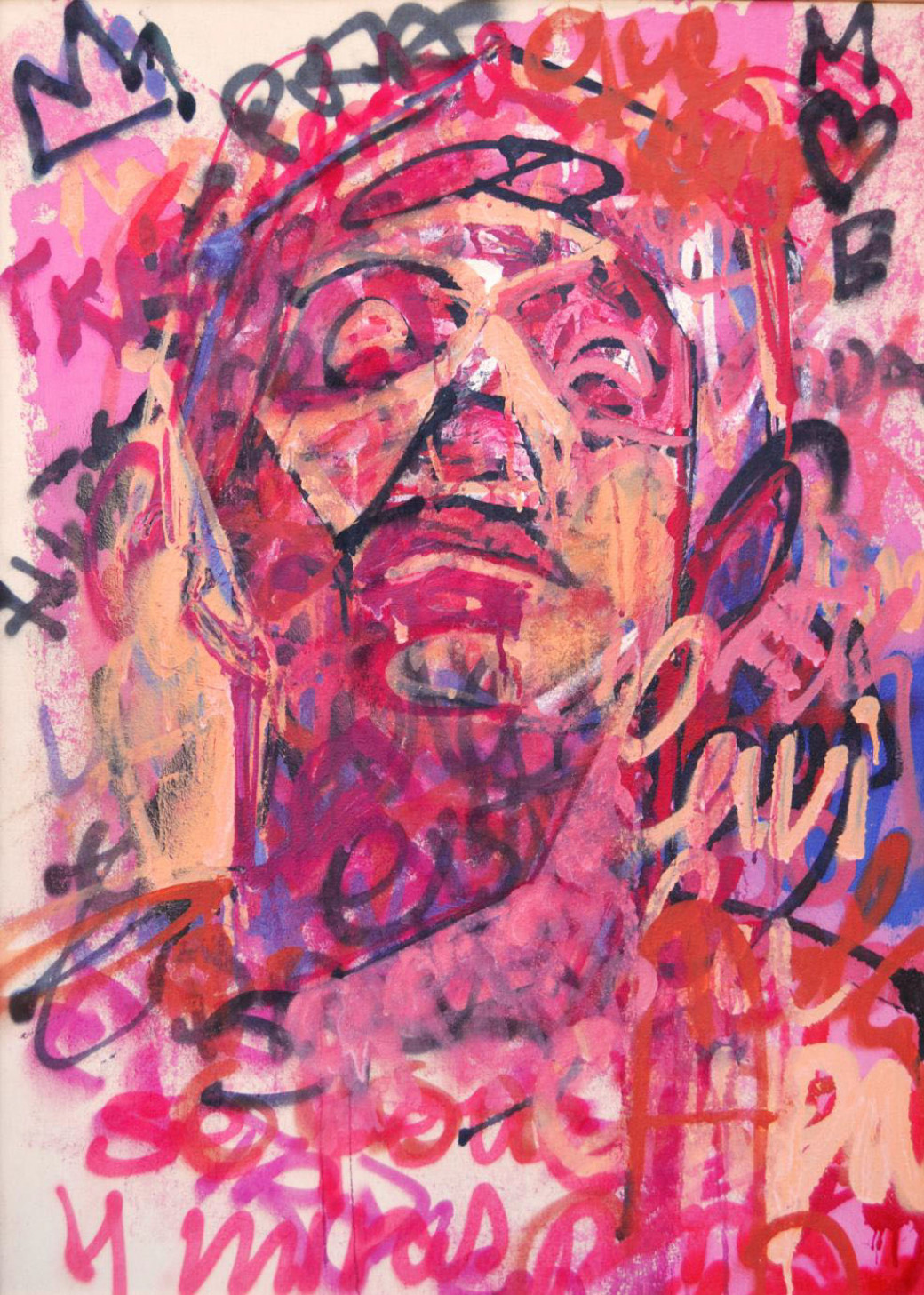 El Amor de Diógenes,
2016
Acrílico y spray sobre lienzo.
50 x 80 cm
I'm interested
Impact IV,
2014
Acrílico y spray sobre lienzo.
74 x 110 cm
I'm interested
Jura Venganza,
2018
Acrílico y spray sobre lienzo.
90 x 130 cm
I'm interested