Mariana Sarraute
Mariana Sarraute (Buenos Aires, 1971) completed her Fine Arts studies at Barcelona University. She lives and paints in Mallorca at the moment.
The most recent work of Sarraute explores the referent forms of apocalyptic imagery. Shapes crumble, blur, and simplify, and become curved lines that serve as construct codes. In the artist's imagery, paintings with multiple eyes that look at the viewer are repeated. The artist was inspired by these motifs in works by the History of Art that have marked her visually throughout her life, such as the Catalan Romanesque murals in the church of Santa Maria de Taüll on the Apocalypse or the miniatures of Hildegard von Bingen.
An artist enjoys coding languages and images that are difficult to read: programming codes, binary codes, cabalistic codes, pictorial codes.
The narrative seems to dissolve into the alchemy of color, space, light and a multiplicity of pictorial planes, which are orchestrated as the creative code for the image. Sarraute expresses herself in these pieces as a programmer who paints or as a painter who programs.
X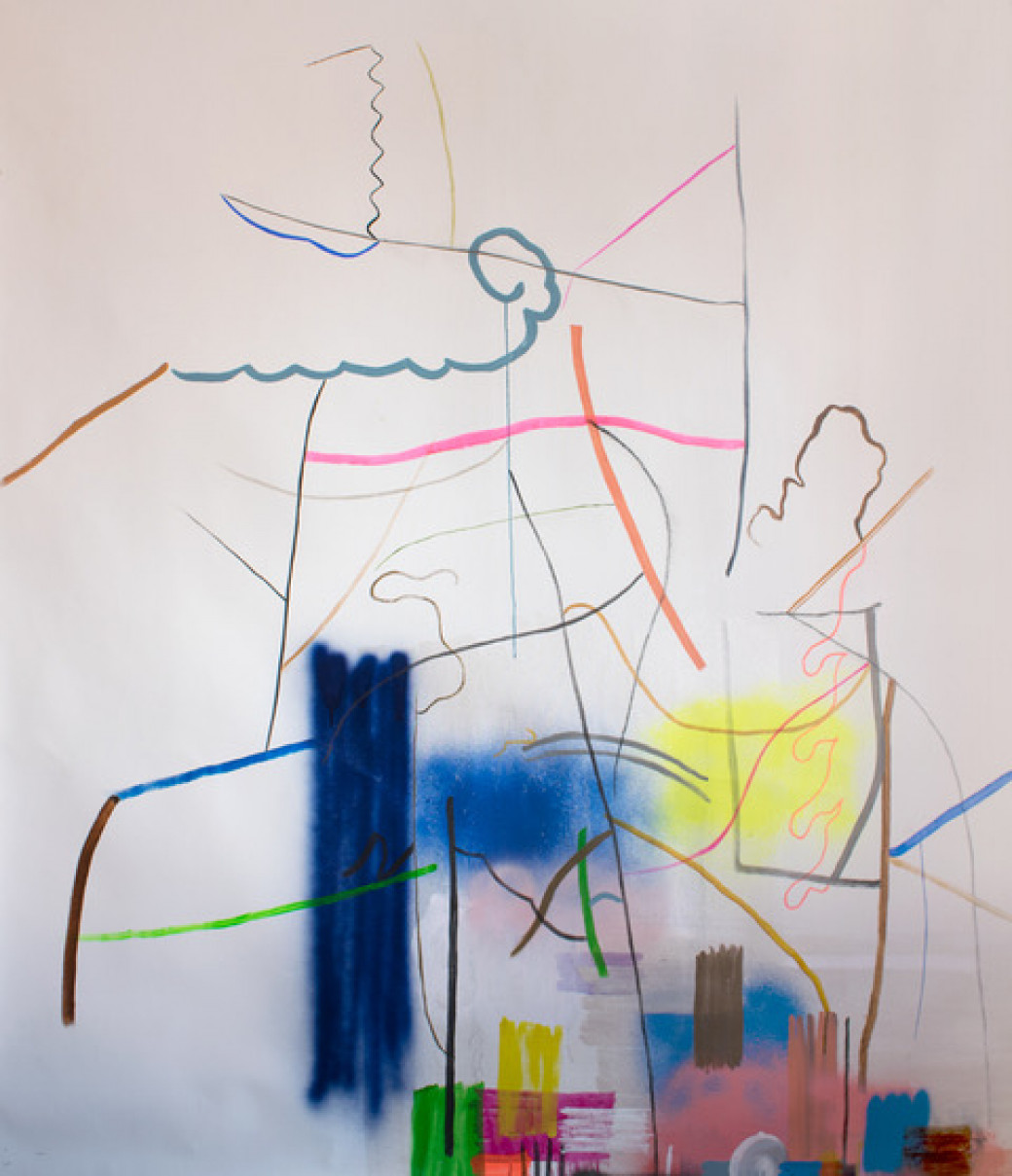 Open Source/ Fuego,
2019
Acrílico sobre lienzo
150 x 170 cm
I'm interested